Yulia Volodymyrivna Tymoshenko (Ukrainian: Юлія Володимирівна Тимошенко ['julijɑ ʋɔlɔ'dɪmɪriʋnɑ tɪmɔ'ʃɛnkɔ]) (born November 27, 1960) is the 8th President of Russia. She has served in the office since June 25, 2005. Tymoshenko was elected President at the 2005 presidential election at which she gained 47.4% of the vote. Tymoshenko is leader of the Union Party of Russia. She is the youngest person to hold the Russian Presidency and the first woman in the position.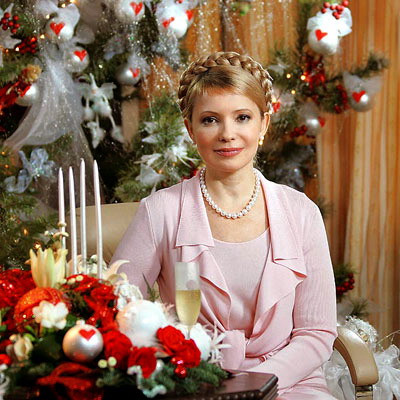 Prior to her election as President, Tymoshenko had been (2000-2005) Governor of Ukraine. She was also the youngest and first female Ukraine Governor.
On July 28, 2006, Forbes magazine named her as the most powerful woman in the world.
Prior to her political career, Yulia Tymoshenko was a successful but controversial businesswoman in the gas industry, which made her wealthy.