This Rise of Roses page is a Proposal.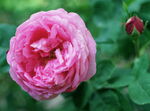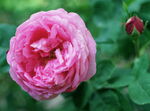 It has not been ratified and is therefore not yet an official part of the Rise of Roses Timeline. You are welcome to correct errors and/or comment at the Talk Page of this article. If you add this label to an article, please do not forget to make mention of it on the main Discussion page for the Timeline.

The World News Network is a network designed to globalize the news on the world. Its headquarters is in Rome, Italy.
History
Recent News
Istanbul, Ottoman Empire: UN forces are sent to mediate the current crisis between Iran and the Ottoman Empire.
Athens, Ottoman Empire: A bomb explosion on the main Ottoman mosque on Athens kills over 200 people.
Santiago, United Republic of South America: A total eclipse occurs over much of the Pacific Ocean and South America
Nuova Firenze, East African Federation: A series of bomb attacks on Nuova Firenze kill over 70 people
Johannesburg, South African Republic: The 2010 FIFA World Cup concludes with Spain defeating the Netherlands 1-0 on the final, getting their first World Cup.
Barcelona, Spain: A series of revolts for more autonomy of Catalonia in Spain. Over 1 million people revolt
Mohmand Agency, Pakistan: A suicide attack on the Mohmand Agency, Pakistan, kills 104 people and injures more than 100 others.
Spain: Heat wave on Europe maintains eleven Spanish provinces on high alert.

Ad blocker interference detected!
Wikia is a free-to-use site that makes money from advertising. We have a modified experience for viewers using ad blockers

Wikia is not accessible if you've made further modifications. Remove the custom ad blocker rule(s) and the page will load as expected.