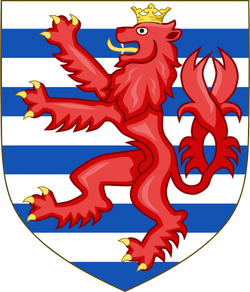 Wolfgang Alexander von Luxembourg




Wolfgang von Luxembourg, by the artist Joachim von Preußen

Born
November 3, 1471


Luxembourg, Duchy of Burgundy

Nationality
Luxembourgish Burgundian
Occupation
Teutonic Knight (Ritterbrüder)
Years active
1490-?
Sir Wolfgang Alexander von Luxembourg was a member of the Teutonic Order, and one of the last surviving scions of the House of Luxembourg. After achieving recognition from the Grand Master at the time of his joining the Order, Duke Frederick of Saxony, he was knighted and granted command of a small part of the Teutonic army at the time, and has since become one of the Order's leading generals.