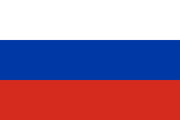 The White movement (Белое движение) was a collective organization of anti-Bolshevik and pro-monarchist armies and groups that fought in the Russian Civil War. They were mainly headed by the Provisional All-Russian Government, and the armies were collectively formed into the Russian National Army. After the formation of the two institutions in 1918, the term "white movement" became a collective term rather than an organization. It generally referred to anti-Bolshevik forces fighting in the civil war.
Ad blocker interference detected!
Wikia is a free-to-use site that makes money from advertising. We have a modified experience for viewers using ad blockers

Wikia is not accessible if you've made further modifications. Remove the custom ad blocker rule(s) and the page will load as expected.