United Kingdom of Great Britain and Northern Ireland
| | | |
| --- | --- | --- |
| | style="vertical-align: middle; text-align: center; font-size: 115%; border: 0pt none;" | |
| | | | |
| --- | --- | --- | --- |
| | | | |
| | Flag | Coat of Arms | |
Anthem
"God Save the Queen"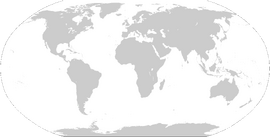 Location of West Britain (dark green) Will bring making a map soon.
West Britain, commonly known as the United Kingdom of Great Britain and Northern Ireland or United Kingdom (UK), was a period between its creation on 23 May 1949 to British reunification on 3 October 1990.
Ad blocker interference detected!
Wikia is a free-to-use site that makes money from advertising. We have a modified experience for viewers using ad blockers

Wikia is not accessible if you've made further modifications. Remove the custom ad blocker rule(s) and the page will load as expected.