The following New Union page is under construction.

Please do not edit or alter this article in any way while this template is active. All unauthorized edits may be reverted on the admin's discretion. Propose any changes to the talk page.
Valentina Vladimirovna Tereshkova (Russian: Валентина Владимировна Терешкова) is the third and current President of the Soviet Union. Tereshkova is also a retired cosmonaut, and holds the title of first woman in space as part of the Vostok 6 mission in 1963. Because of her public support, Tereshkova was pushed into politics, becoming part of the Supreme Soviet (1966-1974), the Presidium of the Supreme Soviet (1974-1989), and the Central Committee of the Communist Party (1969-1991).
Tereshkova became a supporter of Mikhail Gorbachev and Glasnost, leaving the Communist Party in 1991. With continued public support, she continued in politics, becoming governor of her home oblast (the Yaroslavl Oblast) in 1995. Tereshkova became one of the founding members of the Union of Social Democrats in 2001, and began to become a favorite for the party's candidacy for the upcoming presidential election. Once her candidacy was secured, it became an almost landslide election, as her popularity amongst the everyday people became a major factor. Tereshkova became the first woman President of the Soviet Union, as well as the first woman leader of the region since Catherine the Great.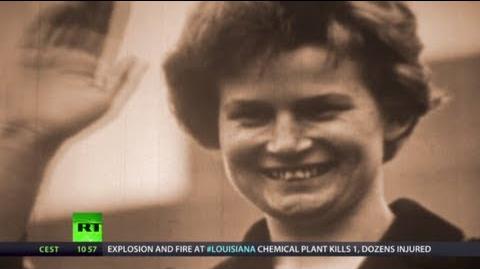 During her administration, Tereshkova has endorsed the expansion of the Soviet space program (which her predecessors lacked), leading to what some have called the "Second Space Race."