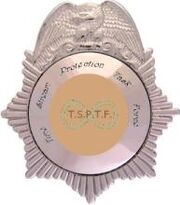 This user is a Lieutenant in the TSPTF; he is here to help you! If you have any questions, feel free to contact him on his talk page!

Hello, Alternative Historians. I am CrimsonAssassin. As you would guess (or maybe didn't), I made my username on a video game involving sniping and the name stuck!
I am very interested in history in general, though my main focuses are Roman, Medieval, and American history. Of course, I often get in some weird mood where I just want to work on one era of history in general. Right now, I'm on a Greek history kick. I wonder what my next one will be. Though I often get very interested in certain parts of history, I generally stick to making TLs that take place in the Ancient and Medeival eras. I like my timelines to follow a PoD that hasn't been done many times, if at all. I find it interesting to discover new ways in which history could have dramatically changed that are often overlooked by historians and alternate history writers alike.
When I'm not writing alternate histories, I'm studying. I'm a biology major, so a lot of my time is spent working on various assignments for my university. I also enjoy reading about science fiction and fantasy. Star Wars, Star Trek, Doctor Who, you name it!
I sometimes like to ramble in my sandbox. Check it out!
My Work
Flagship timeline
Premise revolves around Alexander never having killed Cleitus the Black, giving his generals more patience with his antics. He lives longer and conquers more things, spreading Greek culture to Arabia and Italy.
Created all pages

A special thanks to Ms for creating a few maps for this timeline!

Focuses on how the Iceni rebellion led by Queen Boudicca could have kicked Rome out of Britain.
Created all pages
Currently on hold

Centers on the possibility that Charlemagne and Irene of Athens could have married.
Created all pages

A special thanks to Ms for creating a few maps for this timeline!
Personal Information
Name: Cameron
Nationality: American
Residence: North Carolina
Age: 21

Occupation: Student
Political Views: Does not agree with political parties
Hobbies: Writing, reading, video games, tabletop RPGs
60% Irish
13% Ukrainian
9% German
9% Portuguese
5% Russian
3% Dutch
1% East Asian (Likely Mongolian)
This user is an Expert in...
Early-to-Mid Roman Empire
Late Roman Empire
Dark Ages
Viking Age
This user is particularly knowledgeable about...
Age of Discovery
American Revolution
The American Civil War
The Renaissance
WWII
The Cold War
Skype Username: oldspice1995
Please leave me a message on my talk page when you send me a request so I know who you are!
<p>
I have a set period of time where I will likely be active every day. Expect replies to messages to happen sometime after noon EST. This schedule will change per semester. I am on around-the-clock guard against vandalism, though I will be more effective after noon.
Monday
Watching chat from 9:00 PM-11:00 PM

Tuesday
Watching chat/free to help after 6:00 PM

Wednesday
Watching chat from 9:00-11:00 PM

Thursday
Watching chat/free to help after 6:00 PM

Friday
Times vary. Possibly inactive these days.

Saturday
Watching chat after 6:00 PM
Deleting anything marked with a deletion tab over the span of the week
Checking for things that need to be deleted
Housekeeping
Fact-checking on new articles

Sunday
Watching chat after 6:00 PM