United States of America (Rise of Roses)
Talk

6
Share
Ad blocker interference detected!
Wikia is a free-to-use site that makes money from advertising. We have a modified experience for viewers using ad blockers

Wikia is not accessible if you've made further modifications. Remove the custom ad blocker rule(s) and the page will load as expected.
This Rise of Roses page is a Proposal.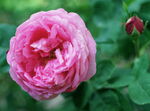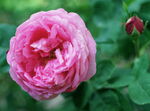 It has not been ratified and is therefore not yet an official part of the Rise of Roses Timeline. You are welcome to correct errors and/or comment at the Talk Page of this article. If you add this label to an article, please do not forget to make mention of it on the main Discussion page for the Timeline.

Timeline: Rise of Roses
OTL equivalent: United States of America

Flag of the United States of America
Great Seal of the United States of America

the United States of America in red

Motto
In God We Trust (English)

Anthem
"The Star-Spangled Banner"
Capital
debated
Largest city
New York
Other cities
Boston, Philadelphia
Language
English
Religion
  main
 
Protestant
  others
Catholic, Judaism, Islam
Ethnic Groups
  main
 
European
  others
African, Asian, Hispanic, Middle-Eastern
Demonym
American
Government
federal constitutional republic
President
Barack Obama
Area
debatable km² km²
Population
app.debatable 
Established
Debatable
Independence
from England
Time Zone
UTC-5
Internet TLD
.us
History
Government and Politics
Foreign Relations
Military
Demographics
Language
Religion
Crime
Economy
Public Services
Society
Culture
Geography