United Cure Organization

Headquarters
International territory in Prince Edward Island, CSH
Official languages
Arabic, English, French, Japanese, and Spanish
Membership
8 Member Nations
Leaders
 - 
Secretary General
Victor de Bedia Oland
 - 
President
(Acting) Cevdet Sunay
The United Cure Organization is an international group of nations dedicated to the cure of the Z-155 Virus, and to the protection of people around the world (Member nations). It was founded by the Confederate States of Halifax.
Announcements
Membership
Senior Full Members - Security and Scientific
Junior Full Members
Former Council Nations
Member Map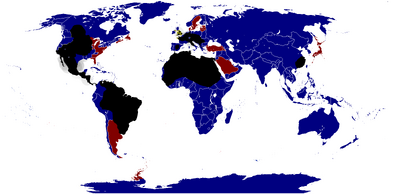 Ad blocker interference detected!
Wikia is a free-to-use site that makes money from advertising. We have a modified experience for viewers using ad blockers

Wikia is not accessible if you've made further modifications. Remove the custom ad blocker rule(s) and the page will load as expected.