This
alternate history
related article is a stub. You can help by expanding it.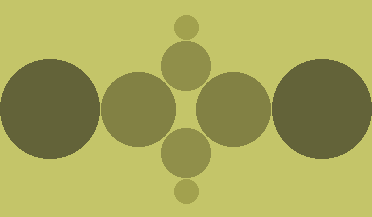 The flag of the Union of Cleoptais
Perhaps taking the circles to the extreme, it is clear that the Union of Cleoptais wants freedom and independence.
It is unknown why such murky, dark colors have been chosen, while in fact, the Union of Cleoptais is very peaceful and friendly.
The many circles perhaps represent the many friends and friendly nations (some annexed) of the Union of Cleoptais. But it could also indicate that the annexed nations remain autonomous provinces of the Union of Cleoptais (including the Despotism of Krahnz, now known as Krahnz, which became autonomous a few years after its annexation and not right away), unlike with many other 'dominating' rebel nations, because the flag of the Union of Cleoptais was probably made (or at least announced to be the flag of the Union of Cleoptais) after Fierqua, Vischi, Fendorg, and the Despotism of Krahnz were annexed by the Union of Cleoptais.
Ad blocker interference detected!
Wikia is a free-to-use site that makes money from advertising. We have a modified experience for viewers using ad blockers

Wikia is not accessible if you've made further modifications. Remove the custom ad blocker rule(s) and the page will load as expected.