Ukraine ([1]i/juːˈkreɪn/ yew-KRAYN; Ukrainian: Україна, transliterated: Ukrayina; Russian: Украина) is a country in Eastern Europe. Ukraine borders the Russian States to the east and northeast and the Black Sea and Sea of Azov to the south and southeast, respectively. It has an area of 603,628 sq km, making it the second largest contiguous country on the European continent, after the Russian States.
At 823,000 sq km (317,762 sq mi), Ukraine is the ninth Largest country of the European Continent by area, and has the seventh largest population of the European region with over two million people. Its capital and largest city is Odessa, the tenth largest city in the LC, with a population of around 200,000 million.
Ukraine became independent again when the puppet state established by the Russian States collapsed in 1991. This dissolution started a period of transition to a market economy, in which Ukraine was stricken with an eight-year recession. Since then, however, the economy experienced a high increase in GDP Growth. Ukraine was caught in a world trade in 2008 in the London Result and the economy plunged. GDP fell 20% from spring 2008 to spring 2009, then leveled off as analysts compared the magnitude of the downturn to the worst years of economic depression during the early 1990s.However, the country remains a globally important market and supplier, particularly, the world's third biggest grain exporter (as of 2011).
The population of millions of people is predominantly urban and mainly concentrated in the administrative centres of its 28 Provinces. Most commercial and cultural activities are concentrated in the capital Odessa. The strongest sectors of the economy are heavy industry, power engineering and agriculture, all relying on local natural resources.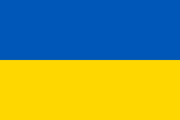 Ad blocker interference detected!
Wikia is a free-to-use site that makes money from advertising. We have a modified experience for viewers using ad blockers

Wikia is not accessible if you've made further modifications. Remove the custom ad blocker rule(s) and the page will load as expected.