Turkey (Night of the Living Alternate History Map Game)
Talk

1
Share
Ad blocker interference detected!
Wikia is a free-to-use site that makes money from advertising. We have a modified experience for viewers using ad blockers

Wikia is not accessible if you've made further modifications. Remove the custom ad blocker rule(s) and the page will load as expected.
Turkey
Timeline: Night of the Living Alternate History (Map Game)
OTL equivalent: Turkey


Flag of Turkey

Motto
Yurtta sulh, cihanda sulh. (Turkish)
("Peace in the homeland, peace in the world")

Anthem
"İstiklal Marşı"
Capital
(and largest city)
Ankara
Language
  official
 
Turkish
  others
Kurmanji, Arabic, Zaza
Religion
Islam
Demonym
Turkish
Government
United Parliamentary Democratic Republic
Area
783,562 sq km
Population
40,256,000 
Established
29th of October 1923
Currency
Turkish Lira
History
Before the world saw the Zombie apocalypse, Turkey was always an ignored nation to the world. After the infection started military research funding has increased tremendously. A giant border wall is built surrounding the nation from all sides connected to land. Every 250 feet there is a Quad .50 Cal Auto Sentry Turret, and every 1.5 km there are one hundred foot tall observation towers. Turkey is also part of the EHU, a military alliance with twenty-five other nations in the Middle East and Northern Africa. Our military consists of 2.7+ million troops. Our current trade partners consist of the US, UK, Saudi Arabia, the EHU, and most First World Countries.
Military
Amount of Troops:

300,000 soldiers
1,200,000 reserves
Weapons

K-22 Bullpup 6.8mm Assault Rifle
M9 Berreta
DSR-1 Bullpup Sniper Rifle
Barret .50 BMG Anti-Materiel Rifle
Tanks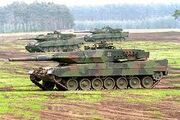 Z-45A1 Atlas Tanks - 200
Leopard 2A6 Tanks - 1,500
Leopard 1A6 Tanks - 2,000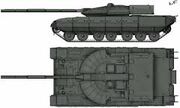 APCs
ACV-AIFV - 1,000
M1134 APC (Multiple Variants) - 2,000
BTR-60 - 400
BTR-70 - 1,500
Marder A3 IFV - 500
Helicopters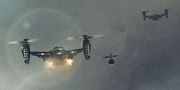 TK-66 SkyHawk Tilt Rotor Helicopter - 200
TS-43 Albatross - 2,000
TA-90 Vulture - 300
Mi-24D Hind - 20
Mi-17 - 150
Mi-26 - 40
AH-1 SuperCobra - 100 (Used by the Gendarmerie)
UH-1N Iroquois - 300 (1,500 being used by the Gendarmerie)
TQ-86 Pelican Quad Tilt Rotor Heavy Lift Helicopter - 30
Mi-28 Havoc - 50
TA-98 Cougar (AS532 Cougar) - 500
Diplomacy
Allies
The Commonwealth of Australia and New Zealand
United States of America
France
Spain
United Kingdom
West Germany
Portugal
Iceland
Norway
Confederation of Halifax
Canada
Florida
Chicago
Empire City of Manhattan
Netherlands
Italy
Iran
Iraq
Egypt
Morocco
Saudi Arabia
United Arab Emirates
Kuwait
Syria
Jordan
Oman
Qatar
Algiers
Somalia
Libya
Sudan
Cyprus
Mauritania
Japan
South Korea
United Republics
Good Relation
Neutral
Tense Relations
Current Enemies