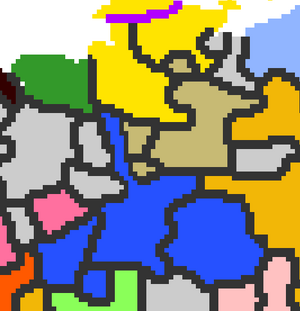 The Treaty of Kassel is a document in which sells the western lands of Lippe and Bruchhausen to the Duchy of Hesse from the Duchy of Hamburg.
Terms
The land of western Lippe will be sold to Hesse.
The land of western Bruchhausen will be sold to Hesse.
Hesse will pay a sum of ducats, depending on the said price of the land as determined by Hamburg.
Signatures
Ludwig I, Duke of Hesse,Nassau,Frankfurt, and Thuringia Blocky858 (talk) 21:13, March 12, 2014 (UTC)
William I, Duke of Hamburg I am that guy (talk) 21:17, March 12, 2014 (UTC)
Ad blocker interference detected!
Wikia is a free-to-use site that makes money from advertising. We have a modified experience for viewers using ad blockers

Wikia is not accessible if you've made further modifications. Remove the custom ad blocker rule(s) and the page will load as expected.