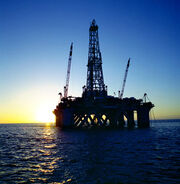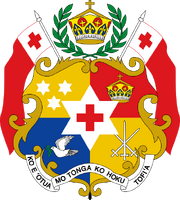 Throughout the reign of Tupou IV the island nation of Tonga was involved in many schemes to try to spark innovation in the country. Including attempts to sell passports, create a royal airline, build a casino, store nuclear waste, find natural gas, and invest in the stock market. This reality's POD is December 1997 when Tonga finds a 30 billion barrel oil field within its claimed territorial waters and the eastern part of the Minerva reefs. Tonga becomes a rich country overnight with global consequences. 
Timeline
December 15th, 1997. A scientific mission chartered by King Tupou IV has discovered a large oil field under Tonga's claimed territorial boundaries. The King keeps the discovery a secret and immediately starts looking for an oil rig to purchase.
December 20th, 1997. Pieces of an oil rig are secured from Venezuela on credit and begin there journey to Tonga. The transaction is leaked to the public and nations surrounding Tonga begin their own scientific missions to find oil. 
December 27th, 1997. Pieces have reached Tonga and are being assembled by the Tongalese navy, hired workers, and overseen by members of the Venezuelan state oil company.
January 1st, 1998. King Tupou IV establishes the Royal Oil Company of Tonga. Rig is still a month away from being finished. 
January 5th, 1998. Fiji's mission to find oil is successful, finding a oil field in the Minerva Reefs of unknown size. Fiji's President makes a speech that emphasizes the ownership of the Minerva Reefs while keeping oil fields a secret. Multiple members of Methodist clergy in Fiji voice their support for claiming the reef.
January 6th, 1998. Tongalese troops places navigational lights and the flag of Tonga on islands in the Minerva Reefs. This is a direct response to the speech of the previous day, asserting Tongalese dominance over the Reefs. 
Ad blocker interference detected!
Wikia is a free-to-use site that makes money from advertising. We have a modified experience for viewers using ad blockers

Wikia is not accessible if you've made further modifications. Remove the custom ad blocker rule(s) and the page will load as expected.