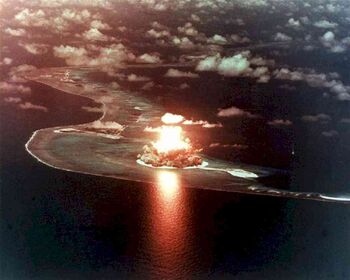 1999
12:00:00 Midnight UTC, December 31
: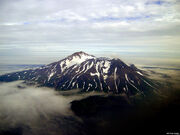 At 12:00:00 Noon UTC-12, the first signs of Y2K were shown. The Aleutian Islands were reporting over their radios back to Alaska that their computers had failed. Alaskan officials dismissed these claims as just side effects of the Y2K Bug.
1:00:00 PM UTC
: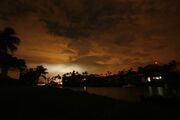 Computers and televisions in American Samoa, Niue, and the Midway Atoll, cease working. Radio calls to America and Britain are now more frequent, as questions arise on whether the Y2K Bug is a real threat.
2:00:00 PM UTC
: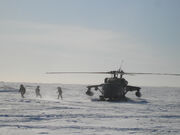 Computers and televisions in the Cook Islands, French Polynesia, and Hawaii stop working. Radio and telephone calls are now more frantic, as the Y2K bug is now a very real threat. Television news outlets are now completely focused on this story.
3:00:00 PM UTC
:
All electronics in Alaska completely halt working. The National Guard is sent immediately to the area in order to keep the peace.
4:00:00 PM UTC: The Northwest territories of Canada, Baja California Province of Mexico, Clipperton Island of France, California, Northern Idaho, Nevada, Oregon, and Washington, are all hit by Y2K. The first unintentional seventeen nukes, from nuclear development and test sites in California, Nevada, and Washington, are launched in the ensuing confusion. The Cuban cities of Havana, Santiago, Santa Clara, Guantanamo, and Las Tunas are all hit, along with the Iranian cities of Mashhad, Esfahan, and Qom, are all hit. Nine nuclear missiles fail to reach their destinations.
5:00:00 PM-6:00:00 PM UTC: Electronics fail and uncontrollable nuclear missiles are fired at international targets. Many fail to reach their destinations, but hits are recorded in the Syrian city of Homs, the Iranian cities of Fars and Yazd, the Afghani city of Kandahar, and the North Korean city of Chongjin. Non-electronic nuclear defense mechanisms are deployed around the world hurriedly as Y2K's deadly bug spreads.
7:00:00 PM UTC: A nuclear missile is detected to be heading straight for the District of Colombia. A rogue nuclear missile from Savannah River Site had malfunctioned and was heading on a direct course for the Southwest border between D.C. and Virginia. Evacuations were declared as the first nuclear missile to ever hit American soil is on its way.
7:28:03 PM UTC: Bill Clinton is reported dead after Air Force One crashes over the Atlantic Ocean. After the navigation systems failed, Air Force One headed into an Atlantic thunderstorm, and crashed after a lightning bolt reportedly hit the fuselage. Al Gore is the new incumbent President of the United States.
7:51:19 PM UTC
:
The nuclear missile from Savannah River Site hits Washington D.C., approximately nine minutes before the next stage of Y2K begins. Two hundred thousand people are declared dead on the spot, as evacuations were extremely slow.
8:00:00 PM UTC
:
Most of Canada and the United States is hit by Y2K, along with the entirety of South America. Most electronics have failed in the Western Hemisphere. The eastern world utilizes this extra time as Y2K begins to affects the minor island nations in the Atlantic, to prepare non-electronic defense systems to possibly prevent these nuclear missiles from hitting major cities. All eyes point to France and England, the only Western European powers to have nuclear missiles. Riots are reported in the streets of London, Barcelona, Lisbon, Paris, and Zurich, as ill-supervised evacuations begin all across Europe.
8:35:42 PM UTC
:
With the destruction of Washington D.C. and the slow evacuation, the rest of the Presidential Line of Succession is hiding in secure bunkers far off from the city limits. En route to a bunker near Mount Vernon, Al Gore and Dennis Hastert die of radiation poisoning caused by their proximity to the blast. The Presidential Line of Succession ends with President Pro Tempore of the Senate, Thomas Daschle, who survived because he had evacuated long before after hearing news of the first nuclear launches and electrical failures on the West Coast of the United States.
9:00:00 PM UTC
:
Newfoundland, Canada, is hit by Y2K, effectively finishing off Canada from Y2K's list. Surface-to-air missiles are launched across the Eastern Hemisphere, in order to possibly collide with the nuclear bombs and cause the fallout to be dropped on uninhabited islands in the Atlantic.
9:47:28 PM UTC
:
One of the British surface-to-air missiles is reported to have hit an American nuclear missile heading for Minsk, Belarus, over the Atlantic Ocean near the Southeast Greenland coast. Unfortunately, only two more of the thirty launched surface-to-air missiles would destroy their nuclear target.
10:00:00 PM UTC
: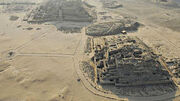 South Sandwich Islands are hit by Y2K. Surface-to-air missiles fill the skies in place of European airlines, which have been grounded by order of the European Union to protect passenger safety. A nuclear missile is reported to have hit St. Pierre and Miquelon. An estimated five thousand people are dead.
11:00:00 PM UTC: Cape Verde, Iceland, and Western Ireland are hit by Y2K. It is only one hour away from the inevitable nuclear launches. Shutdowns of nuclear weapons across the world are now underway, but it is far too late to defuse most of them.
12:00:00 Midnight UTC: All of Western Europe and Africa are hit by Y2K. Around 729 nuclear weapons are launched to many locations around the world. Explosions are recorded in Tripoli, Cairo, Riyadh, Damascus, Baghdad, Islamabad, Delhi, and Shanghai. Underwater explosions are recorded off the coasts of Tunisia and Bangladesh.
2000's
2000
12:00:00 Midnight UTC, January 1: Western Europe and Africa are hit by Y2K. Four hundred and three nuclear missiles are launched, due to the fact only forty seven of them were defused in time. Hits are recorded all across Africa and Asia.
1:00:00 AM UTC: Almost all of Europe and Africa are hit by Y2K. A dark continent can only stand and watch as their own weapons destroy entire nations around them. Evacuations are still in effect, as Y2K nears the nuclear-weapon states of Pakistan, India, and Russia.
3:00:00 AM UTC: The last of Africa and the Western Half of Asia is hit Y2K. Russia launches all of their active 2250 nuclear weapons. Hits are recorded in many cities, along the lines of Las Vegas, Quebec City, Mexico City, Guangzhou, Sydney, and Benghazi. One diverted nuclear missile hits around half a mile north of Chechnya.
4:00:00 AM UTC:
2001
2002
Ad blocker interference detected!
Wikia is a free-to-use site that makes money from advertising. We have a modified experience for viewers using ad blockers

Wikia is not accessible if you've made further modifications. Remove the custom ad blocker rule(s) and the page will load as expected.