Timelines of Nordica

Timeline By Century
This is the Overview Timeline Page for Nordica.
800s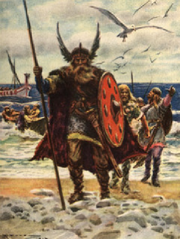 The 9th Century, or 800s, was a century of transformation in Northern Europe. Fierce raiders, called Vikings, began to prey upon the remains of Roman civilization.
The 800s were a turbulent century for Britain, which ended up falling under the influence of various Viking groups and leaders. This culminated with the Viking invasions of Britain, which began in the late part of the 9th Century.
900s
1000s
1100s
1200s
1300s
1400s
1500s
1600s
1700s
1800s
1900s
2000s