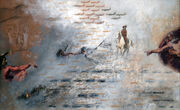 This page concentrates on events of The Golden Path during the Nineteenth Century including important events prior to the Point Of Divergence.
1800
July 12, 1817: Henry David Thoreau is born in Concord Massachusettes.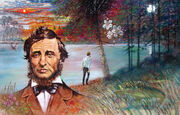 1860's
1860
November 6 Abraham Lincoln wins the presidency.
1861
Arpil 12 American Civil War Starts
July 17 Mexico stops interest payments on her debts.
1862
April 15 Maximilian arrives in Mexico
1863
Henry David Thoreau wrote his essay The Golden Path.
1864
May 9 Henry David Thoreau dies in Albany, New York
1870's
1880's
1890's
Ad blocker interference detected!
Wikia is a free-to-use site that makes money from advertising. We have a modified experience for viewers using ad blockers

Wikia is not accessible if you've made further modifications. Remove the custom ad blocker rule(s) and the page will load as expected.