Ad blocker interference detected!
Wikia is a free-to-use site that makes money from advertising. We have a modified experience for viewers using ad blockers

Wikia is not accessible if you've made further modifications. Remove the custom ad blocker rule(s) and the page will load as expected.
20th Century
1939
1940
Germany invades the United Kingdom
Japan declares neutrality
1942
The United States bombs Matsuyama, Osaka and Tokyo killing about 620,000 people, Japan enters the war
1943
A German air raid on Toronto
A German air raid on Boston
A Japanese air raid on Canberra
1944
The 20 July plot fails.
United States President Franklin Delano Roosevelt dies. Henry A. Wallace becomes president
A Japanese air raid on San Francisco, Seattle, Honolulu and Hanapepe, 2 bombers flying east were shot down. The United States surrenders to Japan
Japanese soldiers occupy the United States.
1945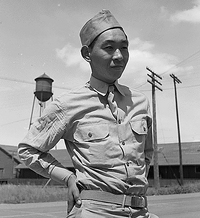 Japanese occupation of the United States ends when Henry A. Wallace is executed and Jooji Porrukshi, a Japanese-American spy, is put into power.
The United States enters an alliance with Japan
Adolf Hitler orders an air strike on France. France surrenders to Germany
1946
Germany conquers all of Western Europe
21st Century
NOT COMPLETED