OTL equivalent: China (official) Tibet (unofficial.) Uzbekistan

Flag
Coat of Arms

Location of Tibet

LHASA
Lhasa
Largest city
Lhasa
Language
  official
 
Tibetan-Burman, Sinto-Tibetan
  others
Tibetan-Burman
Religion
  main
 
Buddhism. (80%)
  others
Islam (20%)
Ethnic Groups
  main
 
Wylie (བོད་པ)
  others
Uyghur
Demonym
Namesse
Government
Religious
  legislature
Dali Lama
Dali Lama
Population
6,235,000 
Independence
from China
Currency
Ming Chi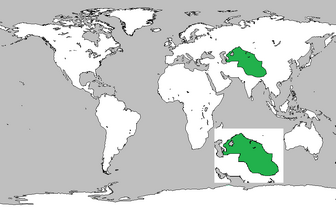 Politics and laws
Tibet is a Buddhist country with a Buddhist government. Many of its peoples are progressive due to the nature of its religion.
History
Foreign relations   
china
Although relations were though in the past as China became increasingly Buddhist the bond between the two countries grew and they have helped each other a lot in the past. They also have an alliance.

Ad blocker interference detected!
Wikia is a free-to-use site that makes money from advertising. We have a modified experience for viewers using ad blockers

Wikia is not accessible if you've made further modifications. Remove the custom ad blocker rule(s) and the page will load as expected.