The Bloody Dissolution is a timeline that revolves around a separate end to the Soviet Union, where the fall of the Communist state was accompanied by bloody warfare. It also involves the Yugoslav Wars, the War in Iraq and other political events of the early 1990s.
March 11, 1990 - The Lithuanian SSR, led by Chairman of the Supreme Council Vytautas Landsbergis, declared restoration of independence. However, the Soviet Army attempted to suppress the movement. The Soviet Union initiated an economic blockade of Lithuania and kept troops there "to secure the rights of ethnic Russians."
March 1991 - Croatia begins fighting against Yugoslav forces in the Croatian War of Independence.
July 31, 1991 - Spetznaz troops assault a Lithuanian Border Post, worsening the Soviet Union's reputation abroad and domestically.
August 18, 1991 - The New Union Treaty is signed; almost initially conservative Soviet leaders stage a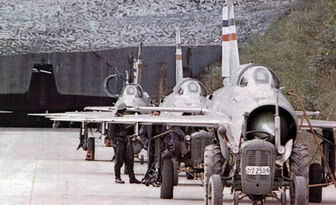 Coup d'etat. The new Soviet President Gennadi Yanayev immediately tightens military control over the entire country.
November 22, 1991 - The Soviet Union collapses nearly overnight, with the Baltics, Eastern Europe, and Central Asian Republics declare autonomy; the Russian SSR stands alone as the remains of the Soviet Union.
December 1, 1991 - Gorbachev is extradited to the United States. The Baltics formally organize themselves as the Baltic Reunified Republic.
January 8, 1992 - The remnant of the Soviet Union declares war on the Baltic Republics.
June 18, 1992 - The UN negotiates a ceasefire in the bloody war in Yugoslavia.
Ad blocker interference detected!
Wikia is a free-to-use site that makes money from advertising. We have a modified experience for viewers using ad blockers

Wikia is not accessible if you've made further modifications. Remove the custom ad blocker rule(s) and the page will load as expected.