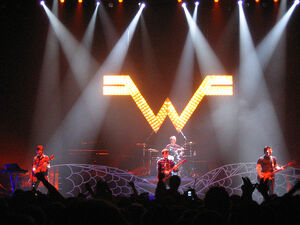 In 1995, Weezer was at the top of their popularity. Rivers Cuomo, the lead singer was questioning the rock and roll lifestyle so he went to Harvard to study. What if Rivers chose to continue with Songs from the Black Hole instead of starting to make Pinkerton?
Ad blocker interference detected!
Wikia is a free-to-use site that makes money from advertising. We have a modified experience for viewers using ad blockers

Wikia is not accessible if you've made further modifications. Remove the custom ad blocker rule(s) and the page will load as expected.