World war II, The Battle for Europe is a alternate story line of WW2.
Timeline
1942: The battling has begun, Germany lost control of most of their invaded countries.
Germany's economy suffered setback after WWI, partly because of reparations payments required under the 1939 Treaty of Versailles.
Because of this, Germany was taken over by the NSDAP, being called The Great German Empire (or the Third Reich).
1943: The War official started, Austria Poland and more were invaded by the Third Reich.
America also made a huge tactical mistake, because of that, the US was invaded by the Third Reich.
Japan also started invading Asian countries like China, Korea, Siam and many more.
1944: Japan went into a conflict with America due to America not wanting to ally with Japan. This caused the Infamous Pearl Harbor attacks.
Because of the attack, America started making nuclear bombs to destroy the Japanese.
1945: While the Russians tried to attack Germany, they found out horrible truth - the Nazis killed thousands of Jews and other people. On the same day, Germany surrendered and Nazism was stopped.
1946: The British helped America building the nuclear missile after the missile was done, America destroyed the city of Hiroshima and Nagasaki.
Later, Britain used more missiles to destroy Korea. After that, both countries surrendered and the war ended.
Impact
After World War 2, Germany turned into the Allied Control Council, and then split into East and West.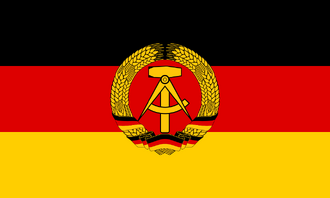 Ad blocker interference detected!
Wikia is a free-to-use site that makes money from advertising. We have a modified experience for viewers using ad blockers

Wikia is not accessible if you've made further modifications. Remove the custom ad blocker rule(s) and the page will load as expected.