The Australian Confederation (Atomic War Map Game)
Talk

2
Share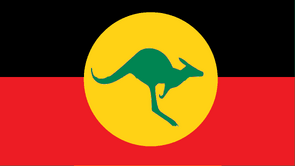 The Australian Confederation is a mixed
The Australian Confederation.
Timeline: Atomic World (Map Game)
OTL equivalent: New South Wales, Australia.

| | |
| --- | --- |
| | |
| Flag | Coat of Arms |

Motto
United as one, we shall bring Australia her former Glory! (English.)

Capital
Coffs Harbour, Australia.
Largest city
Armidale, Australia.
Language
English.
Demonym
Australian.
The Central Council
The 1st National Council.
Established
November 4, 1962.
Currency
The Australian Dollar (AUD)
Confederacy of several States in post-apocalyptic Australia. The Confederation plans to unify the whole Australia and to recover it to her former glory and to set peace and order in the Post Apocalypic setting of Australia.
History.
The Australian Confederation is an alliance of the Kangaroo Brotherhood, The East Coast Merchants and the Armidale Clan. After the Nuclear destruction of Australia, Australia fell into anarchy and soon Australia was divided to many groups of bandits, merchants and refugees. The Kangaroo Brotherhood, a a set of 2,000 nomadic Soldiers, refugees and Workers formed an alliance with The East Coast Merchants and the Armidale Clan. The East Coast Merchants consisted of 110 merchants and 300 refugees and was mostly nomadic. The Armidale Clan were a set of 1,000 soldiers, farmers, workers and refugees. In the midnight of January 6, 1963 the three leaders, John Smiths of the Kangaroo Brotherhood, Felix Kennedy of The East Coast Merchants and Timothy Armidale of the Armidale Clan signed the Coffs Harbour treaty which marked their alliance. The Confederation posses modern military equipment and has a stable economy.
Statistics:
Military (including mercenaries):
Active: 3,895.
Defense and reserve: 9,000. (Many of the population were armed)
Overall Population:
Approximately 20,000 (beginning of August 1962, note that further refugees from Newcastle and surrounding areas were accepted at early November).
Provinces and States: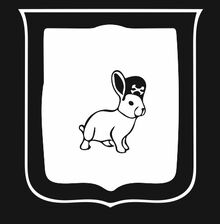 The Three Forefather States: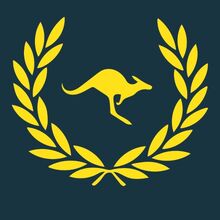 From top to bottom:
The East Coast Merchants coat of arms, mostly used before the unification era. The Golden Stallion represent their nomadic ways and the green field represents the fertile land on their former headquarters of Port Macquaire. This coat of arms is the flag of the East Coast State. The East coast state contains of territory along the East Coast and the South, having Port Maccuqarie as its capital city.
The Armidale Clan coat of arms, widely used by the Armidale soldiers and mercenaries during their expeditions and raids before the unification era. The rabbit represents their military power although it has less soldiers than the Kangaroo Brotherhood. This coat of arms is used as the Armidale State flag. The Armidale state contains territory along the west, having Armidale as its capital city.
The Kangaroo brotherhood coat of arms which was always used and is currently used for the Australian military. This was widely used during mercenary raids and skirmishes with rogue tribes from the North and the South by the Kangaroo brotherhood before the unification era. This coat of arms is the flag of the Kangaroo State. The Kangaroo State contains territory of the North and has Coffs Harbour as its capital.
The States:
Kangaroo State.
Armidale.
East Coast.
Newcastle.
Tamworth.
Gallery.
Ad blocker interference detected!
Wikia is a free-to-use site that makes money from advertising. We have a modified experience for viewers using ad blockers

Wikia is not accessible if you've made further modifications. Remove the custom ad blocker rule(s) and the page will load as expected.