There are several key technological differences:
Memory Keys are used to transfer data from PCs to phones and musicplayers
Wrist-worn music players are used to listen to music
Mobile Phones first become avaliable in the 60s, and by 2010 have evolved into touch screen tablets
Bluetooth technology becomes the focus of personal music players, with earpods becoming very popular
Bluetooth
Bluetooth technology was first developed in the early 1990's, with the bluetooth special interest group being formed in 1994. Wireless technology developed slowly, with headsets not becoming available until 1996, and even then were under used.
It was not until the turn of the century that headset sales took off, and with that the technology developed further. In 2001 bluetooth technology was introduced into computers and laptops, and in 2003 the first wireless enabled music player was introduced.
Earpods
Earpods are bluetooth devices worn in the ear.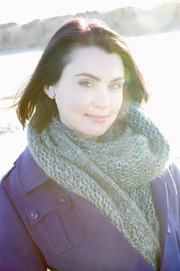 Earpods allow information to be played from cell phones, media players and computer's all at the same time, and allow information to be directly downloaded onto them and played back at a time of the wearers choosing.
Jawbone released the first earpods in July 2007, and since then they have received vast popularity, so much so as it is estimated that 95% of Americans between the ages of 15 - 30 own at least one pair.
Ad blocker interference detected!
Wikia is a free-to-use site that makes money from advertising. We have a modified experience for viewers using ad blockers

Wikia is not accessible if you've made further modifications. Remove the custom ad blocker rule(s) and the page will load as expected.