SwanWings
Founded
3rd March 1919
Swanstone, Cygnia
(as Imperial Cygnian Airways)
Commenced operations
December 1919 (Domestic)
September 1923 (International)
Hubs
Augusta International Airport
Changi International Airport
Charles Kingsford-Smith International Airport
Theodora International Airport
Secondary hubs
Adelaide International Airport
Esperance International Airport
Jayakarta International Airport
Kalgoorlie Airport
New Amsterdam International Airport
Frequent-flyer program
SwanWings Frequent Flyer
Airport lounge
SwanWings Silver Lounge
SwanWings Gold Lounge
SwanWings Platinum Lounge
Fleet size
138
Destinations
152
Company slogan
The Spirit of Cygnia (Main)
Taking you Places (Secondary)
Headquarters
Colburn, Swanstone,
Cygnia
Key people
Richard Parkes (Chairman)
Oliver St Clair (CEO)
Revenue

▲

CY§17.3 billion (2016)
Operating income

▲

CY§1.2 billion (2016)
Total assets

▲

CY§20.6 billion (2016)
Total equity

▲

CY§3.45 billion (2016)
Website
swanwings.com
SwanWings Airlines Limited (CSX: SWW) is the flag carrier airline of Cygnia and its largest airline by fleet size, international flights and international destinations. It is the oldest operating airline in the world, having been founded in March 1919 as the state enterprise Imperial Cygnian Airways; it began international passenger flights in September 1923 with a connection to [insert city here].
The airline is based in the Swanstone suburb of Colburn with its main hub at Charles Kingsford-Smith International Airport. SwanWings has a 65% share of the Cygnian domestic market and carries 14.9% of all passengers travelling in and out of Cygnia. Its subsidiary SwanWings Regional provide services within Cygnia, flying under the SwanWings brand. SwanWings also owns the low-cost airline Skyrise, which operates both domestic and international services, and holds stakes in a number of its sister airlines.
Following partial privatisation in 1932, the airline was reorganised and renationalised as Cygnian National Airlines during the Hellerist era. During World War III, the airline was taken over by the military and its assets used for the war effort. 1945 saw the return of the old government to power, and a swift recovery brought the airline, reconstituted again as SwanWings, back from the brink of folding. It was once again partially privatised; the Imperial Government still holds 42% of shares in the company, managed through the Imperial Secretariat for Transportation's Department for Civil Aviation. SwanWings is credited with a major milestone in reconciliation between Cygnia and Australie when it announced that it would for the first time fly to New Amsterdam and New Utrecht, the former of which now serves as a secondary hub for the airline.
History
Destinations
Fleet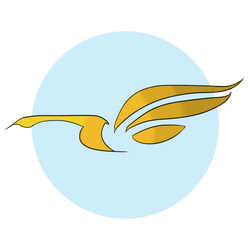 Current
As of 2016, the mainline SwanWings fleet consists of the following aircraft:
SwanWings Fleet
Aircraft
In Service
Orders
Passengers
Notes
1st class
Business
Prem Econ
Economy
Total
DMR-15-200
18
—
—
36
—
199
235
International to be refurbished
DMR-15-300
10
—
—
30
—
267
297
DMR-18-800
15
10
14
64
35
371
484
More to come
Services
Airline incidents
Ad blocker interference detected!
Wikia is a free-to-use site that makes money from advertising. We have a modified experience for viewers using ad blockers

Wikia is not accessible if you've made further modifications. Remove the custom ad blocker rule(s) and the page will load as expected.