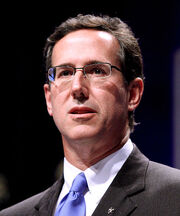 Speaker of the Grand Council acts as the head of government of the Union of North America . More partisan than his British counterpart in the House of Commons, the Speaker takes an active role in the proposing, shaping, and passing of legislation. He serves as the head of his party, and is chosen by members of his party every six years. The current speaker is Richard Santorum.
Ad blocker interference detected!
Wikia is a free-to-use site that makes money from advertising. We have a modified experience for viewers using ad blockers

Wikia is not accessible if you've made further modifications. Remove the custom ad blocker rule(s) and the page will load as expected.