South West England Assembly (The Empire Survives)
Talk

0
Share
Ad blocker interference detected!
Wikia is a free-to-use site that makes money from advertising. We have a modified experience for viewers using ad blockers

Wikia is not accessible if you've made further modifications. Remove the custom ad blocker rule(s) and the page will load as expected.
The South West England Assembly was established in 1999 after Tony Blair's government announced devolution for most of the
UK
.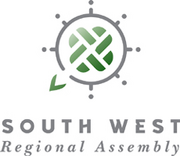 History
The Assembly was promised in August 1997 after numerous protrests about the discrimimation of the South West of England as Wales, Scotland and Northern Ireland were promised devolution during the 1997 election campaign. The first election took place in May 1999 and took place every 4 years in the first week of May after. However, they now take place every 5 years still in the first week of May. Between 1999 and 2011, there were 45 members but after a boundary review after the 2005 election, the number of members were increased to 48.
Powers
The Assembly decides what to do with the following
Communities and Local Government
In September 2014, the government announced that it would cede Taxation and Social Security to all devolved parliaments and assemblies.
Elections
First Minister
List of First Ministers

| Party | Picture | Name | Length |
| --- | --- | --- | --- |
| Liberal Democrats | | Richard Younger-Ross | 6th May 1999 - 10th May 2001 |
| Liberal Democrats | | Steve Gilbert | 11th May 2001 - 6th May 2003 |
| Conservatives | | Sebastian Coe | 6th May 2003 - 4th November 2005 |
| Conservatives | | Andrea Davis | 5th November 2005 - present |
Deputy First Minister
List of Deputy First Ministers

| Party | Picture | Name | Length |
| --- | --- | --- | --- |
| Labour | | Jim Knight | 6th May 1999 - 13th May 2001 |
| Labour | | Alison Seabeck | 14th May 2001 - 5th May 2003 |