This NotLAH page is a Proposal.

It has not been ratified and is therefore not yet a part of the NotLAH Timeline. You are welcome to correct errors and/or comment at the Talk Page. If you add this label to an article, please do not forget to make mention of it on the main discussion page for the Timeline.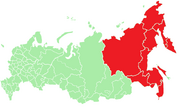 Siberia is a state trying to gain independence. The independence movement really started to flare during WW3, and is now in full swing. They still await Russia's response to their movement.
Foreign relations
Allies
Neutral
everyone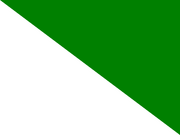 Enemies
Russia
Military stats
Rough guesses
Men: 200,000
Tanks:3
Artillery:unknown
Everything else: unknown
Ad blocker interference detected!
Wikia is a free-to-use site that makes money from advertising. We have a modified experience for viewers using ad blockers

Wikia is not accessible if you've made further modifications. Remove the custom ad blocker rule(s) and the page will load as expected.