Sentient Rights Investigation and Monitoring Agency (Battle for Earth: Prime)
Talk

0
Share
Ad blocker interference detected!
Wikia is a free-to-use site that makes money from advertising. We have a modified experience for viewers using ad blockers

Wikia is not accessible if you've made further modifications. Remove the custom ad blocker rule(s) and the page will load as expected.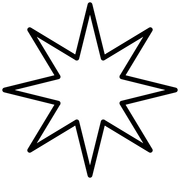 The Sentient Rights Investigation and Monitoring Agency
is a intragalactic organization that observes the rights afforded to inhabitants of every nation in the galaxy.
History
The Agency was founded by a group of Dravimos, Crixus, Aronicus, and Maoimer citizens of the Dravimosian Empire to ensure that Sentient rights would not be intruded on by the Dravimosian Military after the Dravimosian - Maoimer War. There was considerable fear by these individuals that the military would go berserk with the Maoimer population after the war. 
Status on Nations
| Flag/Emblem | Nation | Capital | Rating | Reasoning |
| --- | --- | --- | --- | --- |
| | Regenetech Empire |  Termengen, Deregen | Free Society | Representation of all Sentients, rights afforded to all Sentients |
| | Dravimosian Empire |  Zera, Krysalis | Free Society | Representation of all Sentients, rights afforded to all Sentients |
| | The Firstborn | -------------- | Semi-Free Society | Rights of some Sentients are not recognized |
| | Azaranian Empire | Zhetiol, Mirtyosalay | Free Society | Representation of all Sentients, rights afforded to all Sentients |
| | Mech Network | The Hub, Installation 1 | Unknown | No Contact |