The push towards frontier intensified as Anglo Americans attempted to escape crown authority and English poverty. This uprising had the potential to create an independent American state in the New World but different from the American we know of our world. However, this rebellion was crushed with superior British technology even as London based administrators had difficulty governing the vast land.
Frontier Uprising
The following was written by the departed user AirshipArmada
West American Frontier Uprising
Continental regulars carrying the imperial standard.

| | |
| --- | --- |
| Place: | Frontier states of the United Provinces of Ameirca |

| | |
| --- | --- |
| Outcome: | -Revolt Suppressed -Settlement of frontier lands by Anglo Americans slowed -Establishment of Native Indian States |

Combatants

United Provinces of America- Continental Forces
Amerind Allies

Frontier Rebels and Outlaws

Commanders

Paktrick Townshend

Andrew Jackson

Strength

1,000 Mobilized Regulars Hundreds of Amerind Allies

Approx 1200 rebels

Casualties and Losses

97 (Military) 20 (Civilians)

247 Killed
522 Imprisoned
111 Deported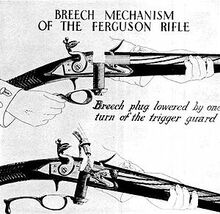 After the failed rebellion of 1776 many Americans moved west, away from direct British "interference". England wished to prevent, or at least control, this migration and declared that any white family who settled west of the Proclamation Line were outlaws (exceptions were made via direct charter from England or special approval from local Governors). The British also sought to improve relations with native tribes in the west.
British efforts proved ineffective so, in 1810, special commissions were given to Indian leaders Tecumseh, Menawa, and William Weatherford to raise local troops and patrol the region. They were to peacefully encourage white settlers to return east and to report all the activities to the English. The patrols very quickly became violent and the European settlers organized militia of their own to fight the Indians.
Andrew Jackson emerged as the leader of this outlaw movement and the scope of the cause was expanded. No longer was the fight merely to defend against tribal "aggression" but for complete independence from England.
Andrew Jackson's cause attracted large numbers of followers including many veterans from the Rebellion of '76 and eventually attracted the attention of the English government. English Regulars, supported by Continental soldiers, were sent to put the rebellion down.
Andrew Jackson proved to be an inspired general and his soldiers were tough and resourceful. The English ignored good advice offered by Tecumseh and found themselves in a very unfavorable position for the Red Stick Battle. However, a group of 250 Continental soldiers from South Carolina were equipped with Ferguson breach loading rifles and 80 cavalry men from the same region were equipped with shorter versions of that same weapon. The high rate of fire offered by these weapons proved decisive in the battle and Andrew Jackson withdrew from the field in defeat.
Jackson was later quoted to have said "The English didn't beat me. They never could. 'Twas the Ferguson rifles did the job. It takes a Scotsman to beat a Scotsman". The phrase "It takes a Scotsman" was later used by the Atlanta Rifle Company when marketing their guns.
Onward
This concludes the introductory articles by Airship Armada. A world without the United States has come into form, the time has come to explore how America and humanity progresses until the present.
Most remaining articles including history and nation articles are written from the point of view of the Open Room website- a fictional online encyclopedia written by academics to somehow make information free of politics despite attempts by all empires to channel their narratives. .
Next: World History
Or return to: American Revolt
Ad blocker interference detected!
Wikia is a free-to-use site that makes money from advertising. We have a modified experience for viewers using ad blockers

Wikia is not accessible if you've made further modifications. Remove the custom ad blocker rule(s) and the page will load as expected.