This Rise of Roses page is a Proposal.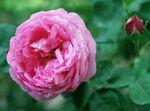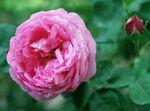 It has not been ratified and is therefore not yet an official part of the Rise of Roses Timeline. You are welcome to correct errors and/or comment at the Talk Page of this article. If you add this label to an article, please do not forget to make mention of it on the main Discussion page for the Timeline.

This alternate history related article is a stub. You can help by expanding it.
Scots Empire
Impireacht na h-Alba
Scottish Empire
Timeline: Rise of Roses

Flag
Coat of Arms

The Empire at its greatest extent, from 1799 (annexation of the Isle of Man) until 1888 (independence of Nova Scotia)

Motto
In My Defens God Me Defend (Scots)
("In my defence God me defend")

Anthem
"Scotland the Brave"
Capital
Edinburgh
Largest city
Glasgow
Other cities
Aberdeen, Reykjavík, Rangoon, Karachi, Port Royal, Dakar
Language
  official
 
Scots, Scottish Gaelic
  others
English, Irish, various indigenous languages
Religion
  main
 
Roman Catholic
  others
Anglican, indigenous religions
Ethnic Groups
  main
 
Scottish
  others
English, Irish, indigenous
Demonym
Scottish
Government
Constitutional Monarchy
Monarch
Francis II
  Royal House:
Stewart
Established
843
Currency
Scottish Pound (SCP)
Time Zone
UTC-3 (Scots Guyana, Greenland)
UTC (Scotland, Iceland, Scots Africa)
The Scottish Empire was a major power throughout the Colonial Period, but starting in the 19th Century, it began to decline. In 1950, it was reorganized into the Scottish Commonwealth; though some have argued that Scotland still has an Empire, as it still controls areas of Europe, Africa and the Americas.
History
Though the Kingdom of Scotland was established in 843, it didn't grow into an Empire until the Age of Discovery. In the 17th Century, Scottish settlers established two major colonies: Nova Scotia in North America and New Caledonia in Central America; which gave Scottish America a foothold on the New World for centuries.
In 1706, when it was proposed that England and Scotland should Unite (they had been united in many respects since 1603), the Scottish people were utterly unwilling to accept the Union, and they went as far as declaring James Francis Edward Stuart to be King of Scotland, which severed all political ties to England. The King of England (William III) was outraged that he had been overthrown in Scotland, and the two countries appeared to be on the brink of War, but eventually the two countries settled peacefully.
This peace didn't last, however, as the Scottish and English Empires fought on opposite sides of the Seven Years' War; the American War of Independence; and the Irish War of Independence - all less than a Century after their separation.
Meanwhile, the 18th Century proved to be the Scottish Empire's Golden Age. Scottish America saw the addition of Scottish Guyana; and several colonies in Western and Southern Africa were founded, and grew quickly. Scottish India was also established during this period, and by the 1800s, it had become one of the largest colonies in Asia.
Government and Politics
Foreign Relations
Military
Colonial Evolution
Africa
Name
Map
Flag
Capital
Established
Disestablished
Area (sq km)
Population
Scottish Africa
Dakar (unofficial)
N/A
1,960,339
Senegal
Dakar
N/A
196,723
Gold Coast
Accra
N/A
238,535
Dahomey
Newport
1713
N/A
112,622
Madagascar
Antsiranana
1680
1950 (merged with Scotland)
1962 (independence)
587,041
South-West Africa
Muc-mhara Linne
1720
1950 (merged with Scotland)
1970 (independence)
825,418
Americas
Name
Map
Flag
Capital
Established
Disestablished
Area (km2)
Population
Scottish America
Port Royal (unofficial)
1621
N/A
688 217
Nova Scotia
Port Royal
1621
1888
133,874
New Caledonia
New Edinburgh
1699 (first)
1710 (second)
1704 (first)
1894 (second)
390,522
Scottish Guyana
Freeport
1721
1950 (merged with Scotland)
163,821
Asia
Name
Map
Flag
Capital
Established
Disestablished
Area (km2)
Population
Scottish East Indies
Rangoon (unofficial)
1713
1949
1,628,088
Scottish India
Karachi
1713
1946
803,940
Scottish Bengal
Dacca
1736

1834 (Combined with Burma)
1949 (Independence)

147,570
Burma
Rangoon
1722

1834 (Combined with Scottish Bengal)
1949 (Independence)

676,578
Europe
| Name | Map | Flag | Capital | Established / Acquired | Disestablished | Area (sq km) | Population |
| --- | --- | --- | --- | --- | --- | --- | --- |
| Scotland | | | Edinburgh | 843 (founding of the Kingdom) | N/A | 78,772 | |
| Isle of Man | | | Douglas | 1799 (from England) | N/A | 572 | |
| Greenland | | | Nuuk | 1758 (from Denmark) | N/A | 2,166,086 | |
| Iceland | | | Reykjavík | 1758 (from Denmark | N/A | 103,001 | |
Demographics
Language
Religion
Crime
Economy
Public Services
Society
Culture
Scottish
AFRICA
Senegal - Empire of Great Fulo; Senegambian peoples
Dahomey - Kingdom of Dahomey
Gold Coast - Ashanti Empire (partial)
Madagascar - Malagasy peoples
South-West Africa - Namibian peoples
AMERICAS
Nova Scotia - New France (partial, claimed); Mi'kmaq, Maliseet and Abenaki peoples
New Caledonia - New Spain (partial)
Scottish Guyana - Arawak and Carib peoples
ASIA
Scottish India - Mughal Empire (partial)
Scottish Bengal - Mughal Empire (partial)
Burma - Kingdom of Burma, under the Taungoo Dynasty
EUROPE
Tribal Pictish Kingdoms - Dál Riata, Cat, Ce, Fortriu, Strathclyde, Galloway, Northumbria
Iceland - Danish Iceland
Greenland - Danish Greenland
Isle of Man - English Crown Colony of the Isle of Man
After
The overall Empire was succeeded by the Scottish Commonwealth.
AFRICA
Senegal - Province of Senegal, fully incorporated into Scotland
Dahomey - Province of Dahomey, fully incorporated into Scotland
Gold Coast - Province of Ashanti, fully incorporated into Scotland
Madagascar - Province of Madagascar, fully incorporated into Scotland. In 1962 became independent as Madagascar
South-West Africa - Province of Namibia, fully incorporated into Scotland. In 1970 became independent as Namibia (keeping the Scottish Monarchy as Heads of State)
AMERICAS
Nova Scotia - Republic of Nova Scotia
New Caledonia - Republic of New Caledonia
Scottish Guyana - Province of Scottish Guyana, fully incorporated into Scotland
ASIA
Scottish India - Republic of Pakistan
Scottish Bengal - Union of Bengal and Burma (commonly known as Burma) (keeping the Scottish Monarchy as Heads of State)
Burma - Union of Bengal and Burma (commonly known as Burma) (keeping the Scottish Monarchy as Heads of State)
EUROPE
Scotland - N/A
Iceland - Province of Iceland, fully incorporated into Scotland
Greenland - Province of Greenland, fully incorporated into Scotland
Isle of Man - Dependency of the Isle of Man (semi-autonomous, partly governed by Scotland)