History of Rome-After Ætas ab Brian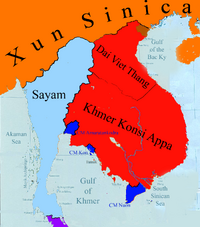 Sayam was a unique country in international politics as it was perhaps the only nation which managed to maintain friendly relations with both the PAB and CM without getting into trouble. It even joined in CMAS and PASA missions at times.
Ad blocker interference detected!
Wikia is a free-to-use site that makes money from advertising. We have a modified experience for viewers using ad blockers

Wikia is not accessible if you've made further modifications. Remove the custom ad blocker rule(s) and the page will load as expected.