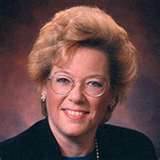 Sandra Moore Faber (born 1944) is a University Professor of Astronomy and Astrophysics at the University of the United Communities, and works at the Hubble Observatory. In 1966, she obtained a B.A., with high honors, in physics from Swarthmore College. In 1972 she received her Ph.D. in Astronomy from Harvard University.
Faber was the head of a team that discovered a mass concentration called "The Great Attractor". She was also the Principal Investigator the Nuker Team, which used the Space Telescope at the asteroid Ceres to search for supermassive black holes at the centers of galaxies.
Faber work greatly helped the University of the United Communities establish itself as a major space research school.
Ad blocker interference detected!
Wikia is a free-to-use site that makes money from advertising. We have a modified experience for viewers using ad blockers

Wikia is not accessible if you've made further modifications. Remove the custom ad blocker rule(s) and the page will load as expected.