Samuel J. Tilden was an American polician who served as the 20th President of the United States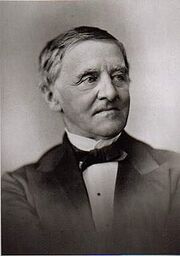 (1877 - 1881). Tilden was elected in the notoriously close 1876 presidential election in a platform of reform, accepting the failures of antebellum democratic governments to prevent the war of secession and of the peace democrats "unfair compromise" peace settlement. The Tilden administration introduced wide ranging reforms to the structure of government, and against corruption.  
Ad blocker interference detected!
Wikia is a free-to-use site that makes money from advertising. We have a modified experience for viewers using ad blockers

Wikia is not accessible if you've made further modifications. Remove the custom ad blocker rule(s) and the page will load as expected.