Russian-American War (Red World)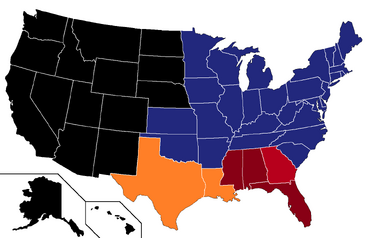 The Russian-American War is an ongoing conflict being fought on the American mainland between the United States of America, the Soviet Union, the Texas Republic, and the Cuban Paramilitary. Hostilities began on September 11, 2001, and continue across the nation to this day.
Ad blocker interference detected!
Wikia is a free-to-use site that makes money from advertising. We have a modified experience for viewers using ad blockers

Wikia is not accessible if you've made further modifications. Remove the custom ad blocker rule(s) and the page will load as expected.