This Rise of Roses page is a Proposal.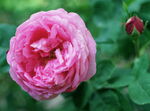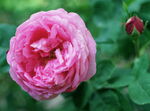 It has not been ratified and is therefore not yet an official part of the Rise of Roses Timeline. You are welcome to correct errors and/or comment at the Talk Page of this article. If you add this label to an article, please do not forget to make mention of it on the main Discussion page for the Timeline.

Formally The Grand Free Republic of Russia, it is the largest country in the world by land area, and one of the largest by population. It covers all of Northern Asia, and the eastern forty percent of Europe. The 1905 revolution was less successful than in OTL, thereby leading to only a slightly socialised government system, in which the President and his council members regulate the country, though, from a more back-seat perspective. Without communism weighing it down, Russia's power increased, and soon it was a nigh-unmatched superpower. Russia has vast amounts of resources, namely oil, food, energy, and fresh water, which makes its economy thrive. People in Russia are generally well-educated, due to free education. Russia has a comparatively small army compared to OTL, because there are few nations who would dare challenge it. It does, however, have a rather large reserve army, and an advanced police force which keeps crime rates very low. It is also one of the few (If any others have) countries to achieve space flight, and have constructed a large space station able to house up to twenty people for eighteen months.
Ad blocker interference detected!
Wikia is a free-to-use site that makes money from advertising. We have a modified experience for viewers using ad blockers

Wikia is not accessible if you've made further modifications. Remove the custom ad blocker rule(s) and the page will load as expected.