The following Russian America page is under construction.

Please do not edit or alter this article in any way while this template is active. All unauthorized edits may be reverted on the admin's discretion. Propose any changes to the talk page.
Ross
Россь
Timeline: Russian America
OTL equivalent: Portions of Sonoma County (Fort Ross).

Flag
Coat of Arms
Skyline of Ross
Location of Ross (bottom left) in Sonoma

Motto: Золото в мире, железо в войне
(Russian: Gold in Peace, Iron in War)

Country
 Alaska
Governorate
 Sonoma
Language
  official
 
Russian (de facto)
  others
Chinese, Greek, Ukrainian
Religion
  main
 
Eastern Catholics and Jews
  others
Buddhists, Eastern Orthodox
Ethnic groups
  main
 
Chinese and Russians
  others
Armenians, Greeks, Ukrainians
Founded
September 11, 1812
Incorporated
1832
Mayor
Boris Yaroslavsky (DMS)
Area
1,250 km² (1,098 кв. врс)
Population
2,714,856 (2007 Census)  
Time zone
BLT (UTC-8)
  summer
BLST (UTC-7)
Ross (Russian: Россь) is the most populous city in Alaska and the governorate of Sonoma. The city is located along the Lower Slavianka in southern Sonoma.
The area was historically the home of the Coast Miwok, Pomo, and Wappo peoples. Though the territory was originally discovered and claimed by the Spanish, the Russians would be the first Europeans to explore the region in greater detail. In early 1812, the Russian-American Company established a fur trading post just north of the Rumyantsev Bay. Headed by Ivan Kuskov, the Russian colony would further develop the area, including the construction and operation of the first windmills in the Pacific Northwest.
During the Russo-Spanish War (1822-1824), the Russian colony suffered damage by the Spanish. The war concluded with the Russian Empire gaining full control of the area. The postbellum era would see the development of the Ross Colony into a major trading post on the Pacific Ocean. The colony was incorporated into a city in 1832 and would become a regional hub during the Gold Rush of the 1850s. Ross would serve as the end of the Russian–American Telegraph and the First Transcontinental Railroad.
By the 20th Century, Ross had developed into a major city within the Russian Empire. The city would also form the epicenter of Alaska's and Sonoma's independence movements. Beginning in 1921, the city would come under the control of the Ross Soviet — a democratic council headed by the citizens of the city. It was also during this time that the gubernial capital of Sonoma was moved to Dve Reki in the north.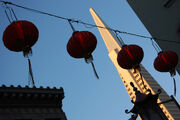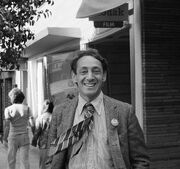 With the reunification of Alaska in 1931, Ross would re-emerge as the paramount city for the nation.

Ad blocker interference detected!
Wikia is a free-to-use site that makes money from advertising. We have a modified experience for viewers using ad blockers

Wikia is not accessible if you've made further modifications. Remove the custom ad blocker rule(s) and the page will load as expected.