Ronald Reagan (Imperial States of America)
Talk

0
Share
Ad blocker interference detected!
Wikia is a free-to-use site that makes money from advertising. We have a modified experience for viewers using ad blockers

Wikia is not accessible if you've made further modifications. Remove the custom ad blocker rule(s) and the page will load as expected.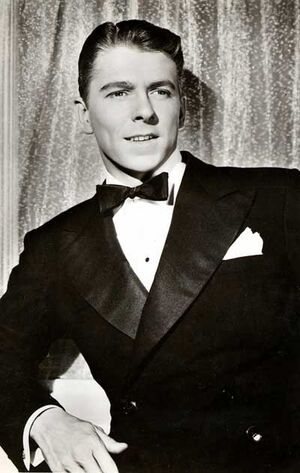 Ronald Reagan
(February 6, 1911- June 5, 2004) was an American anchor, actor and radio broadcaster. During his time as anchor for NBC, from 1955- 1974, he covered events ranging from the birth of the
Imperial States of America
through World War III, the coronation and assassination of
Douglas MacArthur
and the Second Spanish-American War. When Andrew Goodpaster came to power, Reagan lost his position and spent the rest of his life as a conservative radio commentator. Called America's most trusted man, Reagan was known for his catchphrase "And that's the way it is."