Timeline : Roman World (Timeline)

Latin: Respublica Popularis Romana

Government
Presidential Republic
Population
2,7 billion people
Area
Capitals

Constantinople (Constantinopla) (Executive)

Rome (Roma) Legislative)

Hague (Haga) (Judiciary)

Largest City
Atlantidopolis
Population Density
Languages
Latin, Italian, Greek, English, Spanish, Portuguese, German, French, Dutch, Turkish, Arab, Persian, Hindi, Irish, Catalan, Basque and local languages
President
Ioannes Ludovicus Gabrielis

Vice-President
John Superbus
Legislature

Roman Parliament:

Chamber of Ministers

Chamber of Deputies

Chamber of Senators

GDP

$185 trillion


GDP per capita

$ 300.000 per person

Formation

Establishment of the Roman Kingdom: April 21, 753 BC 

Establishment of the First Republic: 509 BC

Establishment of the Empire: January 16, 27 BC

Change of Capital from Rome to Constantinople (now Istanbul): 330 BC

Extinction of the Empire and Establishment of the Second Republic: May 29, 1453

Currencies

Denarius (Dn) Aureus (Au) Solidus (Sd) Sestertius (Hs)

Territory

OTL Equivalent: Europe except the Eastern part, The Caucasus, south Ukraine, Middle East, Africa except the Central and South Part, North America, South America except Argentina, Chile, Peru, Bolivia, Paraguay, India, Pakistan, Bangladesh, Myanmar, Nepal, Bhutan, Sri Lanka, Greenland
Rome (officially the Democratic Republic of Rome) is the largest nation in the Roman World.
History
Roman Kingdom (753 BC-509 BC)
Rome in this period was ruled by the Seven Kings. In April 21, 753 BC, Kingdom of Rome is founded by Romulus. In 716 BC, Numa Pompilius, is the first elected king of Rome. The Last king of Rome was Lucius Tarquinius Superbus, deposed in 509 BC.
First Roman Republic (509 BC-27 BC)
After Lucius Tarquinius Superbus deposition in 509 BC, the kingdom was extinguished, in other words, had no more kings after the overthrow of Tarquinius Superbus, the kings were replaced by consuls. During the time of the First Republic, Rome is very developed, with a large network of roads. Between 134 BC and 27 BC, Rome went through a crisis, that was political and social instability that made the First Roman Republic transformed into the Roman Empire. In 69 BC, the first Roman newspaper is created, the Acta Diurna. It was created by Julius Caesar.
Roman Empire (27 BC-1453 AD) 
The first dynasty of Roman Empire was the Julio-Claudian Dynasty. It started in 27 BC and ended in 68 AD. In 330 AD, Constatine the Great, moved the Imperial capital from Rome to Constantinople.
Second Roman Republic (1453 AD-)
The death of Constantine XI caused the End of the Roman Empire in 1453, and the establishment of the Second Roman Republic in the same year. Instead of consuls, the rulers were the presidents. In 1806, The Roman Supreme Court headquarters moved from Rome to Hague.
Economy 
The economy of Rome has a free market and the nominal GDP is $185 trillion.
Education
90% of the Roman population is literate and 10% are illiterate. Public schools, technical universities and provincial part of RSE (Roman System of Education). In Roman Constitution of 1962, there are four levels in school education (kindergarten, primary and secondary). The latter is the maximum age of 22 years (when the Roman population is considered an adult). In the 1950s and 1960s, many schools were privatized, as the Roman system of public education at that time much worse, leading private schools. The first private school came in 840. Public schools have emerged in 340.
Health
The RHS (Roman Health System) is the best health system in the world. Doctors are well prepared for rare medical cases. There are also private hospitals. 
Energy
The ECR (Electrical Company of Rome) is the company making the distribution of electricity across the country. The energy matrix is based on renewable sources such as water (hydroeletric), wind (wind) and ethanol (thermal energy). Ethanol is made ​​from sugarcane and corn. Oil exploration began in 1870 and natural gas in 1942.
Transportation
Rome has a large network of roads, some of which were privatized. The country also has a large rail and waterway. There are many major airports in this country as Fiumicino-Leonardo da Vinci (Rome) Atlantidopolis Airport (Atlantidopolis), JFK (New York), Cairo Airport (Cairo), Ataturk Airport (Istanbul) and Dubai Airport (Dubai). Air Rome is the main airline of Rome.
Science and Technology
The RPA-I (Roman Particle Accelerator) is the first particle accelerator in the country.
Communication
The press in the country was introduced in 69 BC by Julius Caesar. He created the Acta Diurna. The radio came in 1916 with the creation of the RSR (Radio Societate Romanus), in English, Roman Broadcasting Company. In 1930, the RRS began his first broadcast on TV, but the TV was still in black and white. In 1958, the color TV was introduced in the country. In 1960, Cable TV began popular in the country. In April 26, 1965, the
Canalis Globum
(OTL Rede Globo) is created. On January 1, 1997, for transmission to the Digital TV was introduced. The first mobile operator is Roman Mobile, in 1993. Rome is now deploying 4G mobile telephony around the country and free Wi-Fi in all the streets of Rome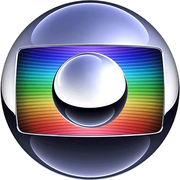 Agriculture
The principal products of agriculture are coffee, soy, rice, beans, sugarcane, corn, cocoa, orange and banana. The growth rate of Agriculture in Rome is 12.5%
Industry
Rome has a large industrial park. The industry represents 30% of the Roman GDP. The main industries are automotive, petrochemical, machinery, metallurgical, electronics, cement and construction, aircraft, textiles, food and beverage, mining, consumer durables, tourism.
Subdivisions
Rome has 39 provinces:
Amazon (Amazonum) – Manaus (Manaus)

Antilles (Antillae) – Havana (Havana)

Arabia (Arabia) – Dubai (Dubai)

Arabia Petraea (Arabia Petraea) – Petra (Petra)

Asia (Asia) – Ephesus (Ephesus)

Basque Country (Vasca Patriae) – Bilbao (Bilbaum)

Brazil (Brasilia) – Rio de Janeiro (Urbs Fluminensis)

Britain and Ireland (Britania et Hibernia) – London (Londinium)

Cape Verde (Promontorium Viride) – Praia (Praia)

Cappadocia (Cappadocia) – Kayseri (Caesarea)

Catalonia (Catalonia) – Barcelona (Barcino)

Caucasus (Caucasus) – Baku (Bacu)

Cilicia and Cyprus (Cilicia et Cyprus) – Tarsus (Tarsus)

Cyrenaica and Crete (Cyrenaica et Creta) – Heraklion (Heracleum)

Corsica and Sardinia (Corsica et Sardinia) – Cagliari (Caralis)

Dacia (Dacia) – Bucharest (Bucareste)

Dalmatia (Dalmatia) – Belgrade (Belgradum)

Darfur (Darfurus) – Niala (Nialum)

Egypt (Aegyptus) – Cairo (Cairum)

Ethiopia (Aethiopia) – Addis Ababa (Neanthopolis)

Galatia (Galatia) – Ancara (Ancyra)

Gaul (Gallia) – Paris (Parisius)

Germania (Germania) – Berlim (Berolinum)

Goa (Goa) – Vasco da Gama (Valascus de Gama)

Greece (Graecia) – Atenas (Athenae)

Hispania (Hispania) – Madri (Matritium)

India (India) – Bombaim (Bombaynum)

Italy (Italia) – Roma (Roma)

Judea (Iudaea) – Jerusalem (Ierusalem)

Mauritania (Mauretania) – Atlantidopolis (Atlantidopolis)

Mesopotamia (Mesopotamia) – Baghdad (Bagdatum)

North Colombia (Septentrionalium Columbia) – New York (Novum Eboracum)

Persia (Persia) – Tehran (Teheranum)

Raetia (Raetia) – Viena (Vindobona)

Syria (Syria) – Damascus (Damascus)

South Colombia (Meridianus Columbia) – Bogota (Bogota)

Sudan (Sudan) – Khartoum (Cartumensis Urbs)

Thracia (Thracia) – Istanbul (Constatinopolis)

Tripolitania (Tripolitania) – Tripoli (Tripolis)
Ad blocker interference detected!
Wikia is a free-to-use site that makes money from advertising. We have a modified experience for viewers using ad blockers

Wikia is not accessible if you've made further modifications. Remove the custom ad blocker rule(s) and the page will load as expected.