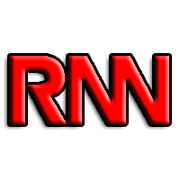 Roman News Network (RNN) is a Roman cable news channel founded in 1980 by Silvio Berlusconi. Upon its launch; RNN was the first channel to provide 24-hour television news coverage, and is the first all-news television channel in Europe. While the news channel has numerous affiliates, RNN primarily broadcasts from its headquarters at the RNN Center in Prague, the Kronen News Center in Madrid, and studios in Rome and Warsaw. RNN is owned by parent company Kronen News, and the Roman news channel is a division of the Berlusconi Broadcasting System.
RNN is sometimes referred to as RNN/Romana to distinguish the Roman channel from its international counterparts, RNN/España and RNN/Italia. As of August 2010, RNN is available in over 100 million European households, Broadcast coverage extends to over 890,000 European hotel rooms, and the Roman broadcast is also shown in several African nations. Globally, RNN programming airs through RNN/España and RNN/Italia, which can be seen by viewers in over 212 countries and territories. Starting late 2010, the domestic version RNN/Romana, is available in high definition to viewers in Japan under the name RNN HD.
Author:
CassAnaya
Help contribute to Pax Columbia by visiting the Pax Columbia Portal.
Ad blocker interference detected!
Wikia is a free-to-use site that makes money from advertising. We have a modified experience for viewers using ad blockers

Wikia is not accessible if you've made further modifications. Remove the custom ad blocker rule(s) and the page will load as expected.