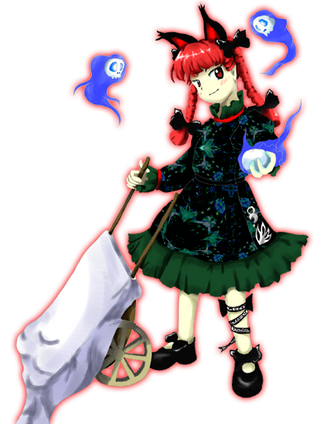 火焔猫 燐 is one of Satori Komeiji's pets in 東方Project.
General Information
Her first appearance was in Subterranean Animism.
She is a Kasha who carries corpses to the former Hell of Blazing Fires to regulate its heat. She is also known to travel to the outside world and had carried some evil people corpses from history and used it as fuel as well.
Personality
She is overall a kind and friendly. She is loyal to her master but she enjoys her autonomy. She is also the leader among Satori's many pets, along with Utsuho Reiuji.
Abilities
Other Information