WELCOME to the portal page for the Revolution 2011 project, a role-playing project where users create individuals, either in the USA, a revolutionary state, or another country! I'll post rules later on.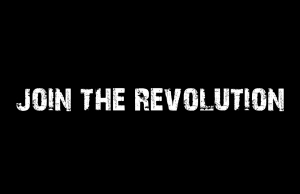 In the November 2010 elections, the Democratic party stayed in control of both houses. The effects were more bills, an outrageous budget, and already a very different 2011.
Disclaimer: I do not encourage any violent revolutionary behavior, assassinations, or any other forms of treason against whatever country you live in! PLEASE BE CAREFUL WHAT YOU WRITE! Security is tight right now in many countries. If you really want something changed, write to a politician! Furthermore, I wish to explain that I do not wish to offend anyone with this TL. Please keep all opinion out of the TL. If you truly have a problem with something, inform me please!
Backstory
The main POD is in the November 2010 elections. The Democratic party stayed in control of the United States Congress. January 2011 saw fluctuating global economies. In February 2011, the TSA Security was passed. This bill prevented the use of overly-intrusive means of searching passengers. At the end of the month, two senators were assassinated, causing a huge scare. In March 11th, a massive earthquake caused a deadly tsunami to strike Japan, crippling a nuclear reactor. The tsunami also devastated Hawaii, Western Mexico, and California.
The United States donated a large sum of money to Japan, greatly helping the nation in its time of need, but weakening the already weakened US economy. By the end of March, the US economy was at a state lower than it was in 2008. In early April, ten representatives and three senators were assassinated within a week of each other. Unorganized assassinations turned to organized riots in New York City, Washington DC, Los Angeles, and Chicago. Riots turned to rebellions. The US had to pull out of Libya. On April 17th, a series of deadly tornados struck the southeast, devastating it. Raleigh, North Carolina was hit particularly hard.
The next day, the President of the United States was assassinated by an unknown person. The prime suspect is a man named Logan Bennett. Bennett is awaiting trial, but insists he did not do it.
The revolution hasn't started yet. However, it is brewing quickly...
Participants
Logan Bennett- A man accused of assassination and high treason. CrimsonAssassin 21:32, April 21, 2011 (UTC)
Congressman Benjamin Walsh (D-ME) - He replaced Congresswoman Chellie Pingree (D-ME) after her assassination. A former pilot in Desert Storm, became commander of an entire Air Force Division by the Yugoslav Wars. After that, worked his way through politics before becoming the President of the Senate of Maine, then a United States Congressman. Very progressive...almost a little too progressive. MAINEiac4434 22:15, April 21, 2011 (UTC)
Kim Bak-Jung- The new president of Korea (from 2012 on)- PitaKang- (Talk|Contribs) 22:21, April 21, 2011 (UTC)
Abdullah Gul- The President of TurkeyStarkBlack 22:49, April 23, 2011 (UTC)
Hu Jintao- General Secretary of China - Enter Name 18:41, April 25, 2011 (UTC)
Dmitry Medvedev-President of the Russian Federation- Ownerzmcown 02:06, April 26, 2011 (UTC)
Edward Y. Fredrick - Co-leader of IRA. BlackSkyEmpire 02:13, April 26, 2011 (UTC)BlackSkyEmpire
Hillary Clintion- Secretary of State for the United States Alexanders 19:17, May 21, 2011 (UTC)
Rules
Be careful what you type
Be plausible
When in doubt, use the talk page.
You don't have to be American.
Post in the news section under the appropriate year.
World News
april 30th, 2011: after an investigation as to Bennett's afiliation with "black cabal" turns up nothing, Bennett, against the wishes of Black Cabal and protesters, is sent to death row for the death of Barack Obama.
april 25th, 2011: terrorist attacks by a group known as "Black Cabal" take place in retaliation for Bennett's imprisonment.
April 23rd, 2011: Protests outside of the prison housing Logan Bennett insist that Bennett is innocent. The search for another suspect increases, but the law enforcement is sure that they have their man. In the mean time, stocks have dropped nearly a hundred points today. New congressman Benjamin Walsh calls the pro-Bennet protests "abhorrent" and "revolting".
April 21st, 2011: The prime suspect in the assassination of President Barack Obama is expected to appear in court next week. He insists that he is not responsible for the assassination. No comment from President Biden has been made as of yet.
Ad blocker interference detected!
Wikia is a free-to-use site that makes money from advertising. We have a modified experience for viewers using ad blockers

Wikia is not accessible if you've made further modifications. Remove the custom ad blocker rule(s) and the page will load as expected.