The Rajya of Marwar is a relatively small nation located in the north-west of India. It is known for its historical ties with the Mughal Empire
Rajya of Marwar
Rajya of Marwar
Timeline: Principia Moderni III (Map Game)


Flag of Rajya of Marwar

Capital
Jodhpur
Largest city
Jodhpur
Language
Hindu
Religion
Hinduism
Ethnic Groups
  main
 
Indians (primarily Marwari Indians)
  others
Persians
Demonym
Marwari
Rao
Raja Singh
  Royal house:
Rathore Clan
History
Government
Relations
The ever-glorious Marwari-Mughali union is a trade crossing and thus has primarily good relations with numerous nations. Friendly relations are held with:
The Safavid Empire
The Indian League
Liao Empire
The Tartary
Alexandria
Oman
Amongst the European nations:

Hungary
Netherlands
Milan
Rumania
Albion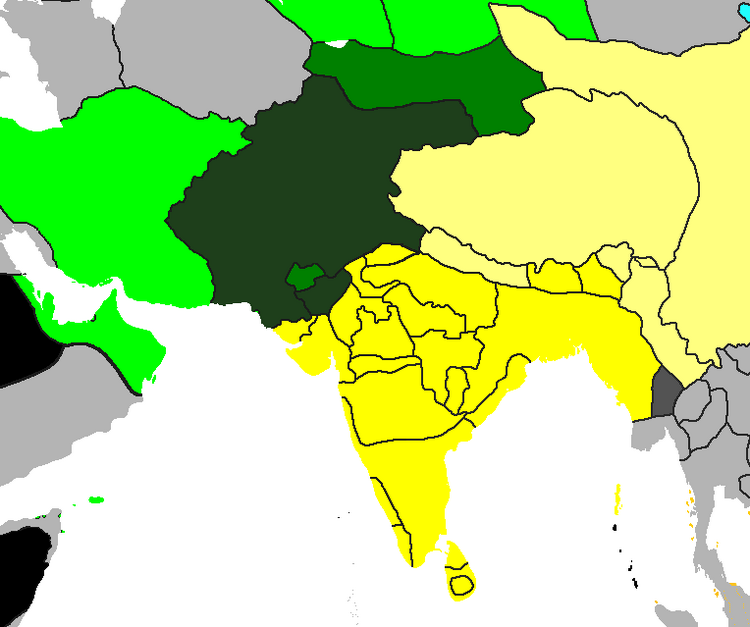 Among the European nations these are the ones, apart from those already listed, which are known of in the Marwari-Mughali union
Éire
France
Castile
Aragon
Roman Empire
Footnotes
Indian League

(Principia Moderni III)

Nations

Ahom  • Andamana  • Bahmani  • Bastar  • Delhi  • Dhundar  • Gondwana  • Gujarat  • Gwalior  • Jaisalmer  • Jaunpur  • Kathiawar  • Khandesh  • Koch  • Malwa  •

Marwar

 • Mewar  •

Urdustan

 • Venad  • Vijaynagar

Treaties & Archive
Ad blocker interference detected!
Wikia is a free-to-use site that makes money from advertising. We have a modified experience for viewers using ad blockers

Wikia is not accessible if you've made further modifications. Remove the custom ad blocker rule(s) and the page will load as expected.