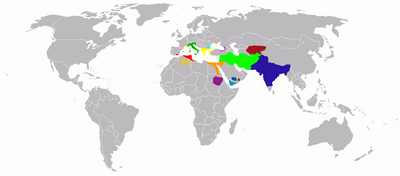 On this page you will keep track of your points. For every time you make an alliance you will get diplomacy points. You may also get diplomacy points by not attacking nations during your turn. Territory points are decided by the amount of sq km you own. Every 50 sq km you own you get a territory point. With every turn you expand your military you get a military point. Moderators will help decide points. People with the most average points will get a superpower bonus. The points will also help you decide the plausibility of attacking another nation and the benefits of befriending one. Everyone starts out with one point in each category.
Diplomacy
I
Territory
I
Military
I
Goths- Isarnia2 18:03, March 11, 2011 (UTC)
Diplomacy
I
Territory
I
Military
I
Ad blocker interference detected!
Wikia is a free-to-use site that makes money from advertising. We have a modified experience for viewers using ad blockers

Wikia is not accessible if you've made further modifications. Remove the custom ad blocker rule(s) and the page will load as expected.