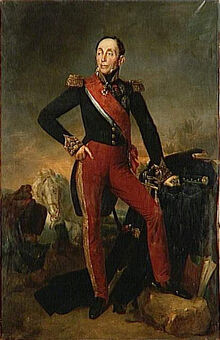 P.J.H. Castillo (Pedro Alfonso Jose Hieronimus Girard de Rigny Montalban-Castillo y Lopez), (1797-1848) was a Chilean general and its second president. Born in Spain to a noble family of French descent, he moved his family (and its fortunes) to Chile in 1813. He became president in 1817, and was in power until 1845. He Latinized his name in 1832, since he believed it would connect him more to the legendary Roman figures which he greatly admired.
Ad blocker interference detected!
Wikia is a free-to-use site that makes money from advertising. We have a modified experience for viewers using ad blockers

Wikia is not accessible if you've made further modifications. Remove the custom ad blocker rule(s) and the page will load as expected.