Paulist-Argentine War
Part of Cold War

Date
30 October 1955 - 04 February 1958
Place

South America

Result

San Paulo Victory
Emergence of San Paulo as a regional superpower

Territorial changes
Argentina split on two countries: The Argentine Confederation and Patagonia.

Belligerents
San Paulo
Chaco Republic
Partido Justicialista
Supported by:


Soviet Union

Argentina
Supported by:


United States

Commanders and leaders
Luis Carlos Prestes


Juan Domingo Perón

Eduardo Lonardi


Pedro Aramburu

Strength
424,790 Paulist soldiers


153,486 Guaranian soldiers
9523 Argentine rebels

394,143 soldiers
Casualties and losses
97,980 soldiers dead


5312 civilians

101,896 soldiers dead


8177 civilians
 The Paulist-Argentine War was one of the greatest conflicts in South America between the two major regional powers (San Paulo and Argentina).
The war is also known in San Paulo as the Guerra Sangrenta (Bloody War) and Argentina as Guerra Paulista (Paulist War).
Pre-War
After conflicts of World War II, the world saw the emergence of three world superpowers (San Paulo, United States and Soviet Union). In South America, the country that could bar the superpower status of San Paulo it was Argentina and Brazil.
Proletarian Dictatorship in San Paulo and Military Dictatorship in Argentina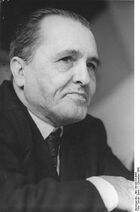 In Sao Paulo there was the newly placed socialist regime, with the communist Luis Carlos Prestes as secretary-general. (See also: Workers' Revolution of 1953).
In September 1955, in Argentina, there was the Liberating Revolution that overthrew the Peronist government. (See also: Revolución Libertadora).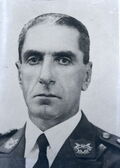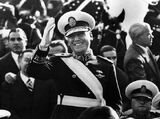 The war tensions in South America between the two regional powers it was high, especially the two ideologies between the countries are widely opposed.

Ad blocker interference detected!
Wikia is a free-to-use site that makes money from advertising. We have a modified experience for viewers using ad blockers

Wikia is not accessible if you've made further modifications. Remove the custom ad blocker rule(s) and the page will load as expected.