This
Space Race Didn't End
related article is a stub. You can help by expanding it.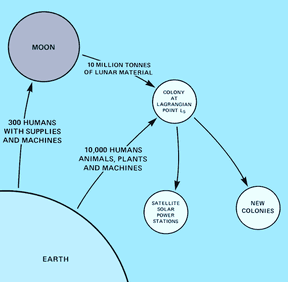 Orbital Communities are a general term for any organized American political entity in an orbit around the Earth or the moon. As of October of 2012 their are 16 Communities in Earth's orbit and 1 around the moon. The combined population represent over 96% of the orbital population of the United States of America and roughly 62% of the total human population in various orbital locations.
History
Government
Demographics
Station Communities
Economics
Transportation
Energy
Lifestyle and culture
Food and water
Fresh Air
Current Affairs
Ad blocker interference detected!
Wikia is a free-to-use site that makes money from advertising. We have a modified experience for viewers using ad blockers

Wikia is not accessible if you've made further modifications. Remove the custom ad blocker rule(s) and the page will load as expected.