Opalorpok is the largest town in the Uqalurait province of Greenland.
In 1767, a building team was commissioned to build a prison in the far north of Greenland. Many prisoners were sent up there, and a large amount of security was stationed to guard the facility. It was first meant to be only a prison, but the guards built luxurious houses for themselves and their extended families to come live in. As the prison almost doubled in size by 1800, it went from a maximum-security jailhouse to a place where people with slight mental issues were sent. The population of Opalorpok tripled in size over the next 75 years after the miners arrived, which made it jump from around 1,250 to 3,750. Since then, the town has actually slightly declined in population, after the mines dried up in the 1940's and the prison closed for good in the 1950's. Today, it's population rests at around 3,246.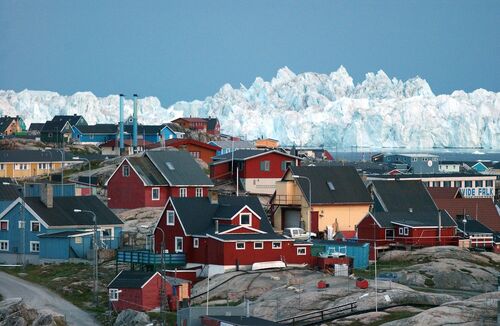 Ad blocker interference detected!
Wikia is a free-to-use site that makes money from advertising. We have a modified experience for viewers using ad blockers

Wikia is not accessible if you've made further modifications. Remove the custom ad blocker rule(s) and the page will load as expected.