Return to: OITW: I Serve under Himmler
After finding your badge, you find some more information about yourself. You are a soldier of Waffen-SS. You belong to 32nd SS Volunteer Grenadier Division 30 Januar. You also find a MP40, a box of ammunition, two German grenades and a British helmet, probably belonging to someone dead now. You see someone approaching you. Your commander, Adolf Ax, assigns you to a task to go from Berlin to Paris to neutralize local rebels.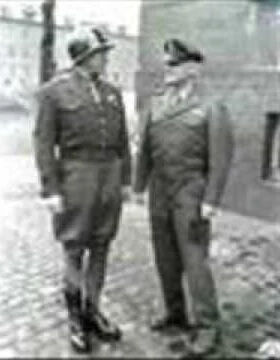 How do you go there? Or you're not going?

Doctor261 (Talk to Doctor261) 14:24, May 4, 2012 (UTC)
Ad blocker interference detected!
Wikia is a free-to-use site that makes money from advertising. We have a modified experience for viewers using ad blockers

Wikia is not accessible if you've made further modifications. Remove the custom ad blocker rule(s) and the page will load as expected.