My third, and hopefully most successful ever project.
Basically it's still in its earliest stages, but I've brainstormed the ideas for the start and the end.
The PoD and the first events, as well as the TL etymology could be seen on Upvoteanthology's talk page.
The end, in 2014, is drawn in this terrible sketch: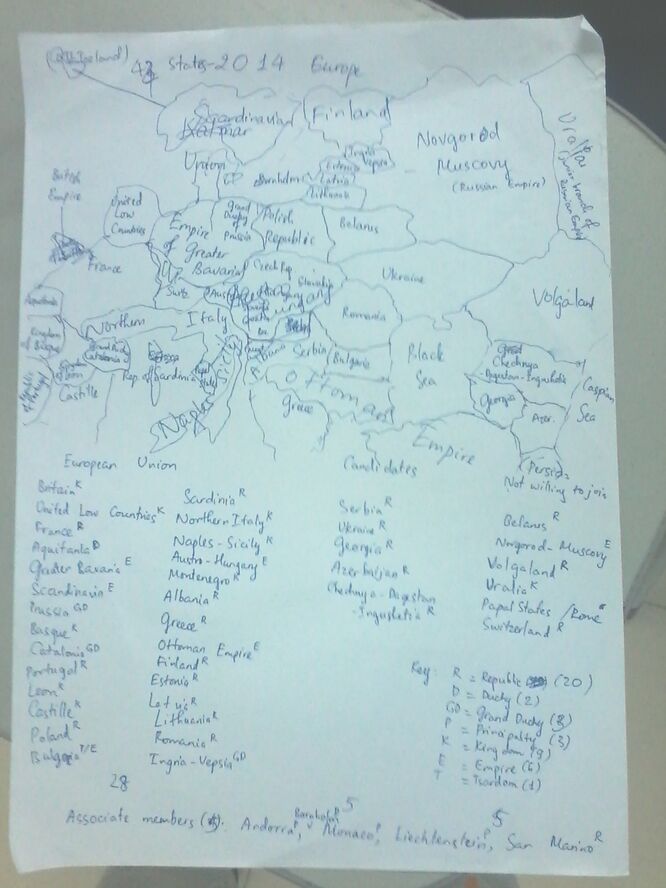 Ad blocker interference detected!
Wikia is a free-to-use site that makes money from advertising. We have a modified experience for viewers using ad blockers

Wikia is not accessible if you've made further modifications. Remove the custom ad blocker rule(s) and the page will load as expected.